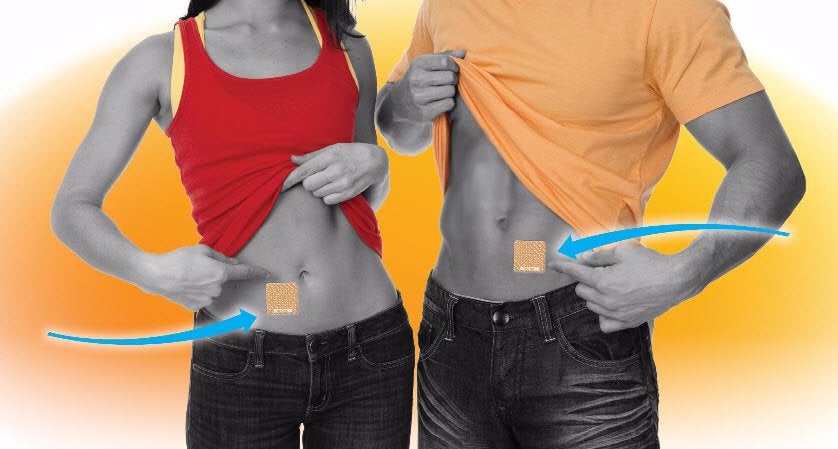 The AM / PM fat burning and appetitie suppressing weight control patches work with your body's natural rhythms and deliver timed release ingredients to be effective throughout the day and night! They can be used in conjunction with all our weight loss plans for maximum weight loss results!
Each patch contains their own premium blend of ingredients. The AM patch helps promote weight loss with ingredients that target fat burning, increased energy, enhanced metabolism and appetite suppression during your most busy and active hours of the day while the PM patch helps promote weight loss with a focus on evening appetite suppression, reducing cravings and snacking but without the energy boost so that you can wind down and rest.
These patches are water resistant and latex free and can be worn in many places on the body.
Call today and schedule your free weight loss consultation and body fat analysis. Be sure to ask about our new AM / PM weight control patches!
*Each patient's experience is unique based on medical conditions and body composition, as each patient's body is different. The amount of weight loss may vary based on these and other variables such as program adherence and metabolic factors.
Why Choose Us?
Professional Advice
One-on-one support
We help you keep that extra weight off for good
Individual consultations
Fully stocked of products to aid in your weight loss
Prescription Strength Appetite Suppressants