Advanced Keto Plan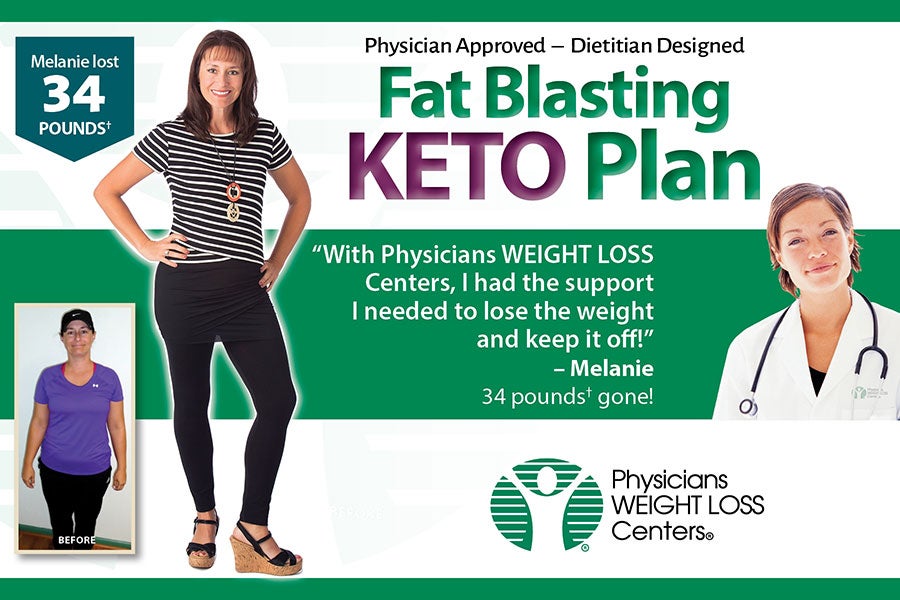 At Physicians Weight Loss Center South Florida, we offer a dietician designed, physician approved, advanced Keto diet plan.
You eat for pleasure and for energy.  What if the foods you enjoy could help you lose weight?  Getting your body into Ketosis will do just that.  Keto stands for Ketosis, which is a metabolic state that the body goes into when it needs short term energy and doesn't have carbohydrates to use.  During Ketosis, your body uses stored fat for energy.  When it burns this stored fat it creates Ketones in your liver.  These Ketones are created when the body doesn't have enough insulin that comes from sugar (glucose).  Muscles and other tissues can use Ketones for energy as well.  This process is very effective in helping you to shed weight quickly.
Our Advanced Keto Diet Plan is a low carbohydrate diet that includes moderately high fats.  Typically, you need to exercise to burn stored fats, that's why Keto diets are so popular.  You can turn your body into a fat burning machine just by following a simple diet plan.  Our Keto plan was designed by nutritionist and approved by our physicians to be safe and effective.  Additionally, we have specialized supplements to reduce cravings, shed water weight and help you to burn even more fat!
Here are Physicians Weight Loss Center South Florida, we can help you safely lose weight and teach you how to keep it off forever!
If you are interested in learning more about our Advanced Keto Diet Plan, call now to schedule a free weight loss and body fat consultation.
Why Choose Us?
Professional Advice
One-on-one support
We help you keep that extra weight off for good
Individual consultations
Fully stocked of products to aid in your weight loss
Prescription Strength Appetite Suppressants